Welcome
to the website of Audrey Ham, PhD
PSY-22723
Dear Visitors to my Website,
This is a concerning time for all of us due to the increased uncertainty. Your mental health and wellbeing is my priority. I have been closely monitoring the cornavirus news and information. Awareness of the situation, the closures and the updates are changing daily.
I am currently utilizing a privacy protected online format. If you are interested in an appointment, please contact me via phone or email. We will discuss your needs and establish how you can get care. I am committed to providing support during these times.
Warmly,
Audrey Ham, PhD
Congratulations on taking the first step towards better mental health. If you are visiting my website, you may desire to make some changes in your life or maybe you are looking for a referral for a family member or friend. I commend you on your courage in researching your options for therapy.
Therapy is a wonderful way to take care of yourself by working towards a healthier, happier life. It is proactive and a powerful means for making important changes towards creating the life you want.
Please explore my website to learn more about psychotherapy, my approach, my services and who I am.
I am a licensed psychologist in the state of California. I provide individual psychotherapy services to adolescents and adults. I have over 20 years of experience in the helping fields and 10 years in clinical practice specifically. Over the years, I have worked with many people with a wide range of issues and have specialized in working with anxiety spectrum disorders—including panic attacks. I invite you to explore this site to learn more about my background and treatment approaches. If you have any questions or would like further information, please don't hesitate to contact me via the telephone at 626-319-6327 or via e-mail at AudreyHamPhD@gmail.com. Thank you for visiting my website and good luck in your journey.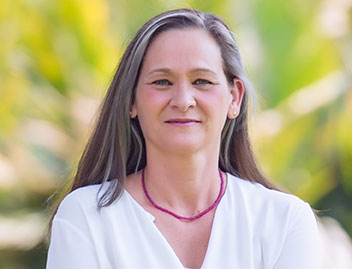 "Our capacity to make peace with another person and the world depends very much on our capacity to make peace with ourselves"
-anonymous